Trey's Status

17370 Points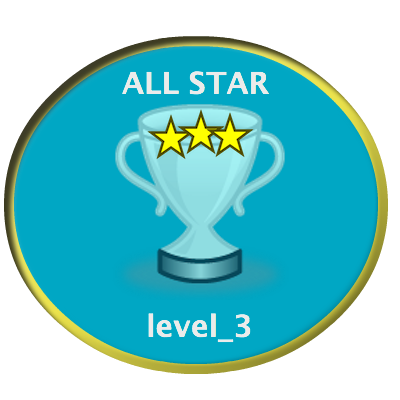 Just 982630 points away from leveling up to TechElite. [?]
Hey there. My name is Trey. I joined Tech Polish because I want to be on the cutting edge of the best tech tools. Excited to learn from this community!
---
Recent Activity
Trey logged into TechPolish

about 1999 days ago (25 Points)
Trey logged into TechPolish

about 2125 days ago (25 Points)
Trey viewed a comparison of File Sharing products

about 2216 days ago (20 Points)
Trey logged into TechPolish

about 2216 days ago (25 Points)
Trey logged into TechPolish

about 2216 days ago (25 Points)
---
Categories Trey is Subscribed to Follow
---
Trey's Reviews
in Streaming Music Products
100/100
| | | | | |
| --- | --- | --- | --- | --- |
| Selection Breadth | Discovery | Usability | Platforms | Pricing |
I must admit that I had my eye on Spotify long before it arrived in the US. Unreliable quality and legality led me away from file sharing programs and torrents. Before Spotify, I used the clunky and non-intuitive web-based service, Rhapsody, to fulfill my musical needs. As soon as Spotify became available I jumped aboard and never looked back. I cannot review the free version because I have only used the premium subscription service for $10/month, and I love it. The desktop app is quick and easy to use. Music starts instantly and there is virtually no audible recognition of buffering. Mostly every song that I could ever want is available on Spotify. However, you will come across some songs that are not available. I would say 95% of the music I have looked for is available. (No Beatles, but look how long it took them to get to iTunes.) I believe the selection will keep increasing as adoption increases. The iPhone application is good but not great. It plays music fine, but I do experience some skips when navigating through other applications while simultaneously listening to music. I find myself having to close out some apps to avoid this problem. Specifically, Evernote Spotify do not mix well. I write down my workout in the gym and listen to music at the same time and I constantly receive slowed performances from both apps when working simultaneously.One of the biggest drawbacks I hear about Spotify is its lack of ability to help a user discover music. While it may never beat the magical Pandora or other services like Turntable.fm, we must realize that Spotify was not built for music discovery. However, I have discovered many new artists and tracks using what I think is Spotify's most powerful feature, Facebook integration. The social aspect of Spotify is innovative and easy. You have the option of creating playlists and "publishing" them for the world to see. This gives your Facebook friends the opportunity to subscribe to the playlists that you created. If the owner of a published playlist adds or removes a song, it is reflected on the subscribers end. This is a great way for friends to dynamically share music and keep playlists from becoming dated. You can also use websites like sharemyplaylists.com to discover and rate popular user-created playlists. One last fun feature of Spotify is the ability to send and receive songs or albums. You simply drag and drop a track or album to a friend's name and a box will appear asking for an optional message to attach, type the message or skip then click send. The sent track(s) will appear in your friend's inbox. Spotify brings music to the age of social networking in the best way. I highly recommend Spotify for all music buffs and causal listeners alike. If you are looking for a fun, legal, and powerful way to find, listen and share music, Spotify is the way to go.


(December 2011)